More proposed housing south of Frogston Road East.
Barratt and David Wilson Homes and Trustees of the Catchelraw Trust are holding an online consultation on their draft proposals for the development of new homes to the south of Frogston Road East, Edinburgh.
The site is outlined in red on the plan below.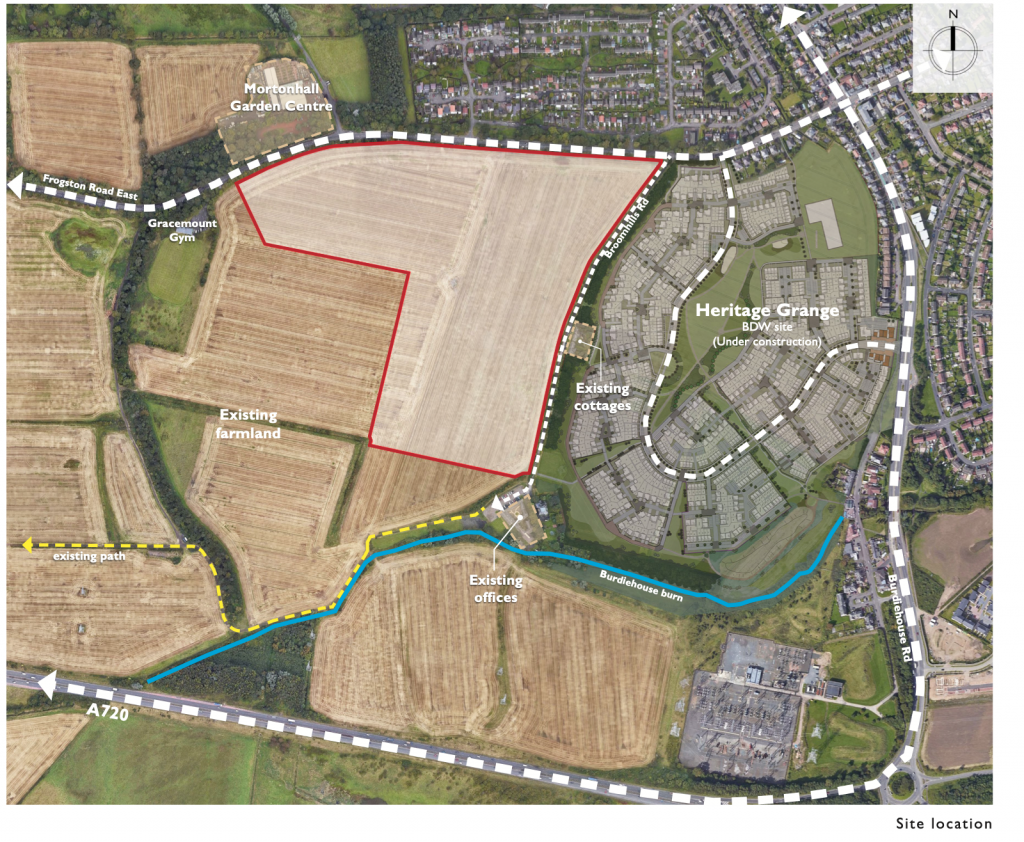 More details on the proposal to build at least 500 houses and some commercial buildings, can be found at
https://www.holderplanning.com/frogston-road-east
Alternatively, you can download the consultation document from here
If you cannot access the live session, you can fill out this feedback form
and send it to :-
Postal Address
5 South Charlotte Street,
Edinburgh,
EH2 4AN
or, via email to info@holderplanning.co.uk
Closing date for feedback/comments is 23rd December, but if you have further questions before submitting feedback, you can contact the planners at the addresses above, or by phoning 07585 008650, before 9th December.